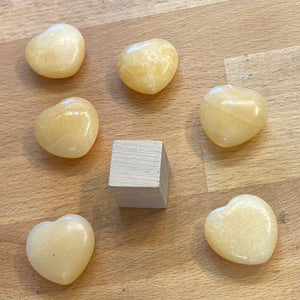 Crystal Works
Orange Calcite Heart
Regular price
$8.00
$0.00
Unit price
per
Sunny Orange Calcite can be a great mood lifter. Orange Calcite is great for both body and mind. It's sunny color speaks not just to it's mood lifting properties, but the vitality that Orange Calcite can offer your body. Orange itself is a color of healing and health, and this nurturing crystal associated with the sun sign of Cancer is here to remind you that you are cared for, body and soul. Orange calcite gives you the perseverance you need to get through difficult times. Orange Calcite is a stone of joy and creativity, and reminds you to seek these moments (no matter how small), even when you might be struggling.
Orange calcite asks you to take self care to the next level by connecting you with what joy and self expression means to you.
Orange Calcite is linked to the creativity found in the sacral chakra, and the inner voice of the solar plexus chakra.
---
Share this Product
---